Runner up for the Scrum Master of the Year Award 2020!

Article for the book: 97 things every Scrum Practioner should know!
I am Evelien Acun-Roos, I am married to Ali and we have 3 kids together, 1 boy and 2 girls. We live in Helmond, The Netherlands.
In my spare time I play tennis and fitness. I love doing things with my family and enjoy every moment with them.
I have over 10 years of experience in the Agile Domain. Currently I am a Professional Agile Trainer at Xebia Academy. I am certified to teach the Scrum.org classes as a Professional Scrum Trainer (PST) and a certified trainer for Training From the Back of the Room.
My Agile journey started at Essent in 2011 and since then I have helped many teams at different organizations to become more Agile (ING, Rabobank, Vrije Universiteit Amsterdam, APG, Philips, VodafoneZiggo, Unilever).
I like to focus on the people within the organization. 
I love starting up new teams and supporting teams to become high performing. Next to that I love to give training.
I am also the Scrum Master of the Scrum Boosters, a team of Scrum Masters within Xebia committed to innovating Scrum Mastery. https://www.instagram.com/scrumboosters/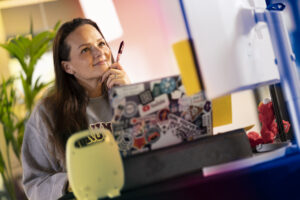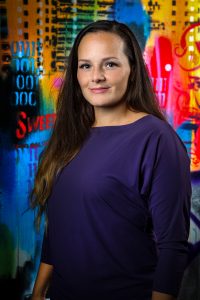 For a conference in Germany they translated my bio in German. Because I appreciated the effort they put in that I am putting it here also.
EVELIEN ROOS
AGILE COACH BEI XEBIA
PROFESSIONAL SCRUM TRAINER BEI SCRUM.ORG
R E F E R E N T
EVELIEN ROOS
Evelien Roos ist erfahrener Agile Coach bei Xebia und ein Professional Scrum Trainer (PST) bei Scrum.org. Sie hat vielen Teams in verschiedenen Organisationen geholfen, agiler zu werden (ING, Rabobank, Vrije Universiteit Amsterdam, APG, Philips, VodafoneZiggo).
Sie konzentriert sich gerne auf die Scrum Teams und die Menschen, aus denen das Team besteht. Evelien liebt es, neue Teams zu gründen und Teams zu unterstützen, um leistungsstark zu werden. Außerdem trainiert sie gerne Anfänger und erfahrene "Scrummer".
Sie ist auch der Scrum Master der "Scrum Boosters", einem Team von Scrum Mastern innerhalb von Xebia, dass anderen Scrum Mastern hilft, bessere Scrum Master zu werden.