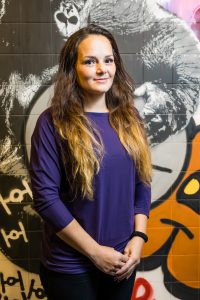 I am Evelien Acun-Roos, I am married to Ali and we have 3 kids together, 1 boy and 2 girls. We live in Helmond, The Netherlands.
In my spare time I play tennis, dance and fitness. I love doing things with my family and enjoy every moment with them.
I am an experienced Agile Coach at Xebia and a Professional Scrum trainer at Scrum.org. My Agile journey started at Essent in 2011 and since then I have helped many teams at different organizations to become more Agile (ING, Rabobank, Vrije Universiteit Amsterdam, APG, Philips, VodafoneZiggo).
I like to focus on the Scrum Teams and the people the team consists of.
I love starting up new teams and supporting teams to become high performing. Next to that I love to give training for beginning and experienced Scrummers. I am also the Scrum Master of the Scrum Boosters, a team of Scrum Masters within Xebia committed to innovating Scrum Mastery.